Is God speaking to you about how to grow your church using social media?
The digital age isn't a farce. And, it's certainly not the bible days. The internet, preferably social media, is where your church members, ministry teams, customers, and clients hang out.
For the record, I understand that ministry is a ministry, and there is a business part to it. Ministry is God using you to preach and teach people by way of the Bible.
However, let's not forget the business side of a ministry. Funds fluctuate a lot, mainly when you only depend on tithes and offerings.
Plus, collecting weekly donations, paying pills monthly, and not having enough funds to entirely have an outreach ministry is heartwrenching.
Raising and collecting funds for ministry equates to growth and fully running a business. You're called by God and are also a business owner or entrepreneur, Pastor.
Sure, you pray about ministry and growth, and say to yourself:
God, you called me to this area of ministry.
God, the ministry lacks money for any outreach.
How do I reach people using social media?
How much longer before the ministry takes off.
I know what you said, and I stand on your word.
Stats show that a whopping 71% of United States users visit Facebook & YouTube multiple times per day.
Social media gives the most comfortable access to your followers with their cell phones and WiFi.
According to blog dot capterra dot com, "almost 85% of churches use Facebook."
I understand the change in technology. I also understand the fear of learning tech stuff. But, let's face reality and accept God's revealing that memberships are decreasing.
And leaders can no longer use "backsliding" or "sinful" ways as their reasons for church membership decline.
I speak with ministry teams and pastors daily.
The problems that lie therein for all is they want to grow their church. Members are leaving or not attending services, and don't have enough money or donations to fulfill their visions.
God gives you visions to help communities, set up resources for the battered and bruised, and to heal the poor and broken-hearted.
How do you expect to get there?
Holding two to three services per week? Are you asking for support from the same members and faith sponsors?
These methods need a different approach and strategy. You may also consider a new plan to succeed.
Proverbs 16:3 says to "Commit your works to the Lord [submit and trust them to Him], And your plans will succeed [if you respond to His will and guidance]."
Here are 3 Social Media Strategies Your Church Needs To Reach Souls:
Setup Facebook & Instagram Business Pages
As you can see, Facebook is the largest social media platform. It has over 2 billion users worldwide and is the leading platform in the US.
Let's break this down for the sake of growing your reach, exposure, and church followers. According to Hootsuite:
Church Facebook (Business) Page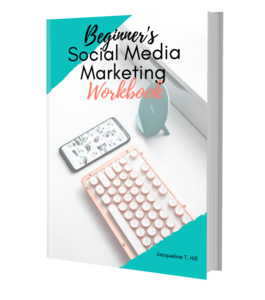 Over 2 billion monthly active users

Majority of Americans of all ages have accounts

In the U.S., Facebook is most popular with millennials

People check in 8 times a day

People look for churches on Facebook

Facebook has HUNDREDS of THOUSANDS of believers

In the U.S., more women use Facebook than men

Lots of Facebook Church Groups

Majority of the Facebook audience is based outside of U.S.

Half of its users only check Facebook on mobile
Source: https://blog.hootsuite.com/facebook-demographics/
With this information, start planning because you need a business page. A business page allows your church to get MORE exposure to MILLIONS of people, especially in different countries.
Move away from your personal page to build your business. Plus, it's against Facebook's policy to promote business on any personal page.
Turn Your Sermons & Bible Study Notes into Blogs & Content
Pastors, Apostles, Evangelists, Prophets, Teachers you have a considerable advantage. Use your notes and manuscripts (after you deliver the message) for blogs.
Then, post the blogs on your church's Facebook page, Instagram page, Twitter page, etc.
You can also post them on your personal page because you're not promoting or selling anything.
If you're not a manuscript writer, please think about recording your messages with your phone. Consider using audio and video.
Afterward, transcribe both with www.trint.com for a small fee. Use this content for blogging and posting on your social media walls.
YouTube, LIVE, Stories & Periscope
Leverage videos every chance you can. Use video for everything. As of now, these are free ways to promote your church messages and community involvement.
As of today, video views get the highest engagement. They invite people to LIKE, COMMENT & SHARE. You would want more people seeing your video content.
Take advantage of the power of hashtags and keywords that align with your church's vision and goals. Ask your church members to follow you on every social media page.
Also, encourage your church members to share the videos and content to their pages. In marketing, we call this the CTA, or call to action.
Think of it like leading them to "praise the Lord" by "telling" them to. A CTA tells people what to do.
So, tell your church members to share your video messages and posts on their social media pages. This, too, gets you in front of more people.
Church Social Media Marketing
My last masterclass included lots of pastors and ministers who expressed interest in social media to grow their churches.
They are currently using the strategies and tools learned from the class and workbook.
The pastors now include videos and audios in their outreach and have tripled their exposure to new church members, which also means an increase in donations.
Check out the social media masterclass bundle here!
Let's Have ChurchTalk!
I'd love to hear from you! Leave me a comment below. Tell me your thoughts about the Church using Social Media marketing for growth.