What is a Brand?
Does your brand stand out or blend in with others in your niche? Branding is hard. Contrary to popular belief, to brand your business takes years to master. I can't say the process ceases because you work at it daily.
To brand correctly requires strategy. According to entrepreneur.com, this concept means you create a product or service in such a way that it stands out from other markets.
Take for example going to the grocery store to buy orange juice. Are you looking solely for this juice or Tropicana? Of course, you want the brand name.
Another instance is the kind of mouthwash or brand of cereal you may purchase. You want the "brand" that resonates most with what you want.
Apparently, the brands you buy stand out more to you than any others.
Branding connects with many stories and experiences. When you have experiences with brands, its story continues to unfold in your mind that keeps you involved in its market.
There's also a "branded" image in your mind about it. You already know its colors, logo, what kind of service it offers, etc. Plus, you can probably explain to others everything about the brand with closed eyes.
This is the same impression, feeling and encounter your customers need to have concerning your product or service.
How does your business stand out amongst the noise and crowd? Are you consistently in front of your ideal customers and clients? Does your product or service speak to their wants?
People go to KFC because of its famous fried chicken. McDonald's stays in business due to the Big Mac and Fries. Burger King is known for the incredible Whopper. Macy's brand remains intact because of designer clothes.
These are strong brands with a commanding presence in the communities and minds of their customers.
Now, these businesses began branding in traditional ways. I'm referring to word of mouth and flyers with a uniquely written copy. They used a lot of direct sales methods. And, saturated the daily newspapers and magazines with advertisements.
Like them, you need to exhaust every opportunity to promote your brand. We call this marketing.
So, yes the lines blur between marketing and branding.
Your branding and marketing efforts should use strategy so that you'll look different from your competitors. Your product or service must offer something different and unique than what the others are selling.
The cheapest and best route to branding now is through an online presence.
Your business should have a website and social media channels. Let no one else tell you differently.
Most major brands have websites, social media channels, and an aggressive online presence. Meaning, they dominate their spaces and get millions of daily traffic to capture emails and close sales.
Here's what you need to do for your Brand:
1. Get Reach and Exposure for your brand. This key is for business owners, authors, and entrepreneurs. You want to leverage your presence using social media and online platforms. I highly suggest this way because it requires little to no cost. Do the following:
2. Create a fan page for your brand on all Social Media platforms, especially on facebook. After creating this page, you should be active daily. Be sure to post as often as possible. (More on this later).
3. Join groups around your brand and market. Don't be a lurker forever. Initially, you may not introduce yourself. I totally understand. Not all groups are too welcoming, and you may feel uneasy. Some people dive right in. But, if you're the newbie to the group who observes the comments, it can feel a bit unwelcoming.
4. Make your presence known in these groups.
Again, do this when you're ready and comfortable. Get a feel for the group and observe how they interact. You'll know when to introduce yourself and chime in.
5. Get permission to share your content. Never just post your content or pitch without admin's approval. There are cases and some groups that allow you to do this. However, don't bring bad vibes towards your brand without complying with their rules. Remember, their turf means you play by their rules.
6. Comment on posts. You may feel better at commenting and reacting to posts that resonate with you. Trust me. When others see your name pop-up for the first time, they will check your channels to learn more about you. This method is great for brand awareness.
7. Write press releases (at least monthly). This strategy is if-y. It works in either in your favor or not. The objective with press releases is to have "newsworthy" information. It must be something that grabs the attention of the reporters. One advantage of press releases is that it gives your website backlinks. Backlinks help you rank higher in search engines.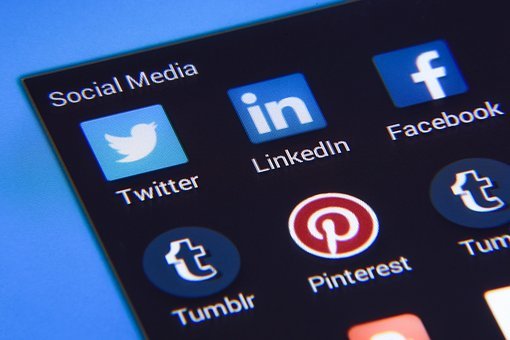 8. Promote like "crazy" on Instagram. Why not? It's free unless you decide to boost a post. Instagram is like an online magazine. People look at your feed. Use your brand colors and brand logo. Don't forget your hashtags to get into your audience newsfeeds.
9. Facebook Ads – Boost your content. You can also use audience insights to help determine your markets. I highly suggest boosting your blog posts and inspirational posts to get seen in your follower's newsfeeds daily. You build your brand awareness the more your name, pictures, content, products, and services are visible to your audience.
10. Linkedin – Share articles, blogs, videos. This platform has a different feed and feel of professionals. Shine and look your best on Linkedin. Your brand should stand out the most here. Many executives and admins use this site. Pay close attention to the content that comes in your feed from others. Get inspiration to follow its style.
11. Twitter. Tweet your content. Repurpose your content and posts on Twitter. This audience is full of content writers and content creators. Keep is short, simple, and full of value. Use hashtags in your niche here as well.
12. Pinterest. This area is a growing audience and platform. Many experts suggest exhausting this platform quickly. Pinterest is another space, where it's full of content writers, bloggers, authors, etc. Believe it or not, women entrepreneurs and business owners dominate.
13. Use other outlets like Quora, Ezine Articles & Medium as a start. All platforms require some risk. When you think about it, risking your brand comes with the territory of entrepreneurship and business ownership. All writers, content writers, authors, bloggers should be visible on every content-based platform in their niche.
14. Guest posts or write for others. Writing for others still works. It also brings brand awareness to you. The best part, however, is the ability to get more backlinks. Start somewhere. Work your way to the stop. When you're ready to pitch your content to more prominent platforms, they'll want to see other articles you've written on other channels.
A Strategy to Brand Your Business Using Social Media
There's controversy out there about how often one should post on social media. Social media marketers all agree that posting is necessary for social proof and building community.
If you only post a few times a week that is not real online marketing and it's not going to get anywhere at all. You'll be like a turtle racing the rabbit. (Although in the Bugs Bunny cartoon, we know the turtle always won).
Never quite figured that out… I know it's cartoons. But you will be like the bunny who never gets ahead and wins.
You have to be aggressive and relentless. You will experience moments of exhaustion and feel "I cannot do this, or go any further."
Here is the point. To brand your presence online, you need to post as often as possible on all of your social media pages.
When you're first starting to brand online, take for example Facebook, you need to post every hour. You may say, Jacqueline, this is a lot. I agree.
At first, I posted every single hour–almost 16 per day on Facebook. I did not focus on Twitter or Instagram as often. My advice is to work on Facebook or Instagram to grow the engagement; possibly add Twitter if you can handle three platforms.
After getting these channels down packed, include others by posting three times per day. You will decrease your postings on Facebook. The objective is to get your brand name in your audience newsfeeds often and build engagement.
Conclusion
The more you post people will see your brand and your services. Plus, as they like, comment and share, your brand gets more reach and exposure.
Images are courtesy of Pixabay.