Decided to resurrect an oldie but goodie movie, "Diary of a Mad Black Woman" by Tyler Perry and couple it with the themes: forgiveness and writing.
Outside of being a business owner and writer, I. Am. Human.
I have feelings much like you. My emotions are alive and not dead as are yours.
And, there are moments I must process offenses and encounters, write them out, or journal them and work through being forgiving.




The best or multi-millionaire writer and business owner aren't exempt from this.
So, I'm writing today to talk about forgiveness and writing through character analysis of Tyler Perry's character named Helen from "Diary of a Mad Black Woman."
Where Forgiveness & Writing Began
I'm extremely attracted to the themes of Forgiveness and Reconciliation. Not only do I try to practice their meanings, but I also love teaching these subjects any chances are given.
During my first semester in grad school, I enrolled in "The Art of Theological Reflections: Forgiveness and Reconciliation.
This course challenged me intellectually and spiritually and impacted my life. My research and study have not ceased.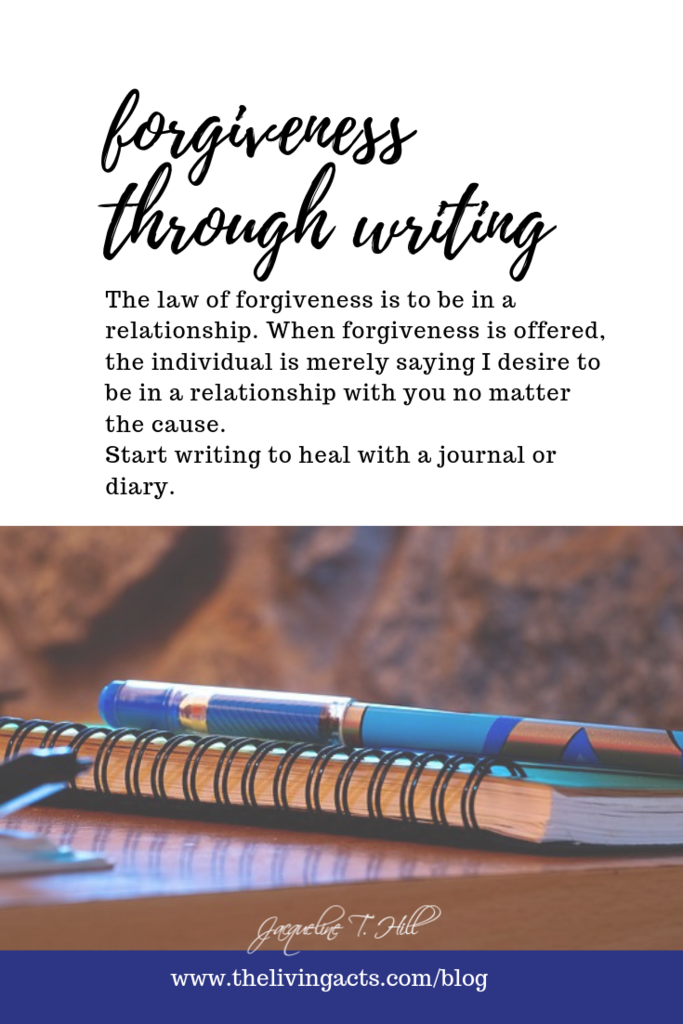 One day, while listening to a television broadcast, a gentleman asserted, "the law of Forgiveness is to be in a relationship."
I thought to myself, "Wow! That's it! When forgiveness is offered, the individual is merely saying I desire to be in a relationship with you no matter the cause."
The offended is offering a new possibility, sees a fresh opportunity, and willingly decides to work through the cobwebs.
Tyler Perry's main character, Helen, used writing and confession to both cope and heal through her fog. As a matter of fact, she narrates the entire movie by writing in her diary about all events.
Later on, you'll read my reporting through a forgiveness and reconciliation lens.
And see how the offended character, Helen, chose to write to her diary as opposed to writing to her offender to work through her ruptures and offenses.
Tyler Perry's "Diary Of A Mad Black Woman" Synopsis
I found a great synopsis of the story written by Lions Gate Films 2002. Feel free to click here for more background on the film.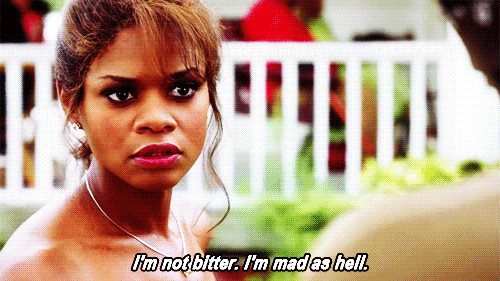 In the movie, "Diary of a Mad Black Women," Tyler Perry reveals the hidden agendas of unhealthy marital relationships.
He stealthily bridges a common ground for forgiveness and reconciliation by demonstrating one of the various healing processes, which can lead to forgiveness and reconciliation.
When the offender harms and offends the offended, this wound can produce anger, bitterness, hate, infractions, brokenness, etc, as shown in the main character, Helen.
Forgiveness Through Writing Works Best During Alone Time
Perry defines forgiveness and reconciliation by constraining the main character, Helen, into a place of alienation and separation for a season.
• The offended is separated from the offender. She returns to a place of comfort and safety, which is Madea's home. Helen feels safe, and knows within she'll experience restoration.
• Alienated from the place of the transaction in order to come to a place of repentance, wholeness, and restoration.
• Gives her life back to God and herself
• Devotes time to writing, confessing deep feelings and emotions
• Finds a new life
• Begins to work and gain independence during her separation
Although both the offender (Charles) and offended (Helen) confess their wrongs after a long lapse of time, forgiveness and reconciliation could not be promoted without time apart for healing.
Furthermore, sometimes when starting over again either person can still be sensitive, initially, to what occurred. The art of forgiveness will take effect if he or she wants it.
Writing To Process Forgiveness
Dr. Wesley Ariarajah says, "repentance and confession do not solve the problem. A relationship cannot be restored until the victim forgives. Brokenness must be reconciled for wholeness to manifest."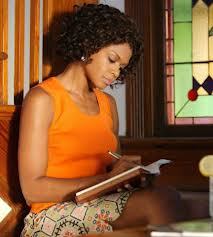 Perry extends insightful messages on the process of healing. Depending on the transaction, those offended may use different methods to find him or herself, healing and restoration.
The length of time depends on the individual. In this case, the offended Helen willingly allows time and writing to heal to the connection of the body, mind, and spirit.
Consequently, during this moment, the offended will also experience bitterness and anger, especially if the moment repeats itself.
The offended will turn to other sources of comfort, and use this method to massage the "sting from the wound."
One primary method was writing in her journal every single day. Not one day passed when Helen didn't communicate her feelings through writing.
She expressed everything. And, this is at the heart of good journaling, writing and taking yourself through a forgiveness process.
Writing That Confesses True Emotions For Forgiveness
Helen expressed and confessed all anger and hurts day to day. As time progressed and she began to meet someone else, Helen wrote about this in her journal as well.
The offended may not know how to forgive or find wholeness and restoration.  Initially, the one offended isn't open to any possibilities of healing due to the depth of pain caused by the offender.
This action is normal and valid. Like Helen, in time if you're a writer, you'll begin to write your way through the offenses caused by the offender.
Here are Scenes That Show Helen's Forgiveness Process
Scene two-The Fight between Helen and Charles
Seven-Anger/Bitter Consciousness
Eleven-Going back to Charles. Exposing/releasing of anger and bitterness
Twelve-Realizes she still loves him
Fifteen & Sixteen –Reconciles with Charles by divorcing him. Finds Orlando and love, again
Conclusion
Overall, many people (offended) often say, "I don't how to forgive or forgive them for that?!" Most of these responses are spoken from places of fear and pain.
This movie shows that Helen wasn't thinking about the road to recovery to forgive and love, again. If anything she admits to the man she later falls in love with, "I"m not bitter. I'm mad as hell."
Helen showed emotions of being angry with herself, especially for not "having anything" in her name or claimed by herself.
Interestingly, it's safe to assume she's always been a writer, so writing and journaling came naturally for her.
Even if it doesn't come naturally for you, starting somewhere with writing down things that are said and done to offend you, is definitely a new beginning towards forgiveness.