Business ownership can feel frustrating, especially when you're not targeting and reaching your market or niche. When you dial-in to your niche, you're sure to increase traffic, leads and generate income. 
Wanting to move forward, get more exposure, more traffic and customers is definitely a valid thought and feeling.
I totally understand. Believe me. That's why I am giving you FREE 45 Minutes of conversation. Our talk will give you a step-by-step plan and a few resources to help you move along and feel great about progress!
What You'll Receive
Evaluation & Analysis together on your current plan and idea
Evaluation & Analysis together on your website & social media platforms
A step-by-step plan of action that will get results in less than seven days
How to ensure better performance and optimization of your website and or blog
Specific course of action needed for your site's homepage
How to draw traffic to your site
During this free strategy call, we'll also come up with specific steps to put in place for content marketing in your business. The primary goal is to examine all content areas of your plan, website, and product.
Your customers and ideal clients are waiting for you.
Your content matters! And, it needs to reward you with OUTSTANDING conversions.
There is a sea of clients waiting for your service and product! They are willing to pay you for what you have to offer!
In addition to helping you with a step-by-step plan, I will also show you how to write content to help you STAND OUT from others!
Don't believe me? Check out what other's are saying after working with me:
Justyn Knox says, "Words can't describe how much Jacqueline has meant in starting my business.  I don't know that any new business owner really understands the work, perseverance, and tenacity it will take to start a successful new business.  The truth is without "Jacqueline, I probably would have given up on the business.  Jacqueline has been the one to encourage me, give me advice during times of frustration and push me to new heights I would never found on my own.  She makes a personal connection with each of her clients which always lets me know that Jacqueline cares about me and the growth of my business.  I appreciate how she has helped transform my business mindset and helped me broaden my advertising market.   She has coached and developed my writing abilities, marketing skills, and website design.  I am grateful for her unique coaching style and business mindset!"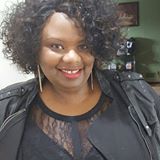 N'Tombe adds, "I would like to take the time to Thank You for all the time you spent during our consultation answering my questions and listening to my ideas, as I embark on my journey of starting my nonprofit. Our conversation was personable yet professional and insightful. I highly recommend your services to anyone who wants to build their business or nonprofit with someone with knowledge and integrity."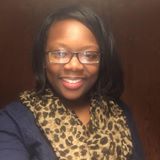 DaVarika states, "Speaking with Jackie for consultation was a very great decision! She was very informative about using my blog to get me to the next chapter of my life, but also about the statistics on various internet platforms. Her approach to consultation has definitely opened my mind and challenged me to do more. As she stated, "Growth is going to take place," and I strongly believe that after speaking with her."