Dear business owner, writer, newbie entrepreneurs, or aspiring startups who want to make a profitable income online and to live a lifestyle of financial freedom
Give me 2 mins, and I'll help you get from where you are in your business and writing to a lifestyle of your heart's desire.
Are you ready to create or reinvent your brand as a business owner? Are you a writer desiring to get your works in front of more people? If so, I have some answers for you.
All last week, I spent countless hours planning and brainstorming ways to help at least 250 students who really want changes in their lifestyles, writing, and businesses–students who are serious and need to bring a greater impact on themselves and families.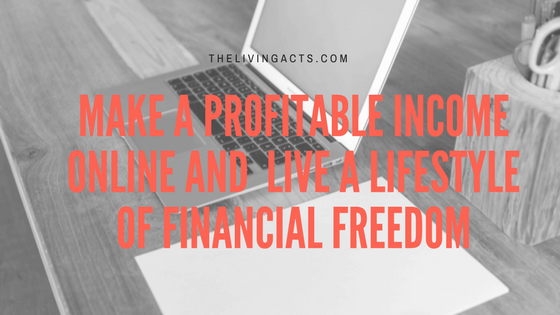 On the one hand, writers, also known as content creators, use their skills to create content in their businesses and or for another business. Content creators have a plethora of abilities in the areas of video creation, infographics, and blog posts. Plus, some writers have creative skills for book writing. Get this, once you've published a book, you're now in business as an author.
On the other hand, businesses require written services for website content, blog posting, product descriptions, copy for sales conversion, and some content for videos and podcasts. They also need marketing campaigns, advertising content, email content, funnels (which also requires writing), etc.
While all of the above is true, there are more serious truths that pose problems across the board.
I speak with business owners and entrepreneurs daily. These are the common issues I come across from our conversations:
No Strategy & Time Management
Little to no Finances
Not Certain About Their Strategy for Products & Services
Lack of Support & Direction
No Focus
No Market Research or Understanding their Markets
Can't Determine the Right Niche or Market for their Skillset
Need More Website Traffic
Unfortunately, these are reasons why businesses, writers, and entrepreneurs fail. So, I prayed earnestly and reached deep within for ways to impart to students what I've learned over 20 years in business, the education system and as a published author. New authors, stagnant businesses, and content writers now have a clear strategy in place because of my services. They show a daily increase in sales, traffic and lead generation.
Just think about the lifestyle you want in business and writing; it's truly amazing and ready for a boost on a daily income.
You can become a prominent business figure or writer and help to nurture and work with many people in your market and niche. This feels incredible, right?. Using your trained skill set will impact thousands of lives, where you'll see their lifestyle shift to breathtaking prosperities.
Business owners and writers live ultimate lifestyles, where they give in abundance to serve their clients and customers. Many of you have been givers all of your lives. You've poured your heart into preparing your services and products for others. However, you don't have the right strategy in place to get it in the eyes of your market.
Business owners and writers want to learn how to run a profitable business, create content effectively for their audience and generate a consistent income.
I've also had the honor of working with startup businesses, startup churches, and writers whose businesses were in a crisis. I offered them a unique strategy that turned their products and services around to work in their favor.  After witnessing such great results from generating leads daily, making a consistent amount of sales daily and seeing a bumrush of traffic to their websites, a beautiful burden came on my heart to do even more for people. I seek God daily and every night about how to give more to people.
There's a heartfelt yearning in me to help beginners! I was once a beginner, so I understand where many stand today with the longing to write, not knowing how to start up a business, how to attract customers and increasing any fanbase.
Why? Because there is a lack of knowledge that occurs many don't know how to put the right systems or strategies in place and use them for leverage.
Perhaps you desire to write. Authors publish their works every day. There are specifics many writers do not know, so they waste thousands of dollars on publishing. Best-selling authors write using certain structures, styles, and formats. Yes! They receive guidance on particulars for their books to sell.
And, even after you write, there's yet the business side as an author you must learn. It's not good to start a campaign for a book or offer. Then, quit after no results. On the contrary, this isn't a strategy. A strategy endures and creates long-lasting rapports with new clients and customers. Meanwhile, a tactic looks for a quick sale. Most often than not, I come across many tactics in businesses and this causes a lot of weaknesses and gaps in the marketing plan.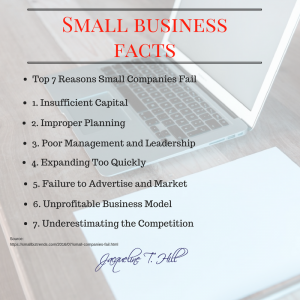 Do you want to see an increase in these areas and become a profitable writer in your business?
I've been in business, ministry and the education system for a combined 29 years.
Working in many campaigns and with people, I've had many successes.
Now, I want to help 250 students do the same. You hear from many experts promoting businesses and money with hundred dollar bill stacks, Ferrari's, Jaguars, and supposedly quick ways to get rich.
But, only the few mention ways to change and impact lives. It looks like realness, integrity, and honesty get tossed out the window.
Quick is not always a lasting guarantee. Excellent teaching with practice, however, is a sure way to attain wealth that will last.
My track record shows how my students remember all of my strategies. The churches benefited during startup years from my donations and marketing campaigns.
New business owners get efficient and effective consulting, which blows their minds! They learn what to use at little economical prices to none with marketing and HOW to implement EVERYTHING.
Now, you get this free webinar that helps you learn and use my exact strategy that many have paid thousands of dollars for in the past.
So, are you ready?
This webinar shows you how to get traffic, leads, and exposure with NO MONEY! You'll start seeing results in your business confidently and get clarity within minutes!
This webinar is perfect for struggling business owners, struggling churches, and writers. So, work at your own pace. Learn ALL you need to reach your market!
Click here to get the webinar!