Motivation is vital in your daily writing and business.
It seems simple when other expert writers and business owners tell you to write 1200 words per day from their incredible motivation. They also say to understand that you need to give your writing and business 100 percent; provide both that full throttle and get things flowing at a nice pace.
But, what happens when there's no motivation for writing or business disappointments create setbacks with your marketing strategy?
When working in your business and on your writing, motivation is needed every day. I'm learning when things don't go the way you expect you can get discouraged. And during those moments of getting discouraged, it's kind of like why am I continuing.
Why should I continue to pursue this? What is it that I'm doing wrong? Lack of motivation causes you look at the negatives, and when this happens, it's easy to feel overwhelmed and burdened.
You have nights where you want to cry. You feel like you want to explode.
Various emotions come with the territory of being a writer, business owner, and writing. Some writers and business owners are transparent about these emotions, and others are not.
I'm speaking from what we know to be a real experience. But, once you're in a steady flow of writing and business, motivation will eventually become a serious mindset for you. You'll begin to develop motivation habits that fit your persona perfectly.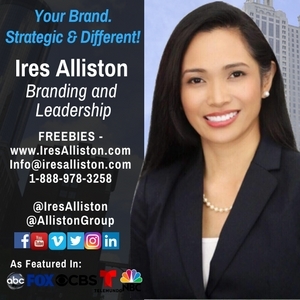 What is motivation?
Rather than jump into dictionary dot com or etymology dot com, I decided to come up with some solid business type definitions for motivation. Definitions I know you can relate to being in writing and business.
Motivation is keeping the momentum and drive towards your goals dreams and endeavors. It's saving the energy and push towards your goals ideas and efforts. It's what inspires you to keep going.
This drives you towards something greater and maintains your ambition. I feel like I have to keep momentum and push towards my goals. So I set many goals.
Goal setting helps drive your motivation as well for writing and business. What inspires you to keep going?
In a recent podcast, I talk about the goals that I've put in place for 2018 and the importance of maintaining a calendar going forward. When you keep a schedule, believe it, or not those are mini goals set in place.
Motivation makes writing & business easier to live out your dreams
Dreams are pictures, images, and visions. You may see them during the waking of the day in your mind. Some people have dreams while sleeping, which creates an inner drive. Others use spaces of meditation to picture themselves in certain places in life.
You have dreams to live for in life. Your vision is to be a writer and business owner. You desire to write books, blogs and for large publications.
Your dream is your product and service. Your goal is to live a life of financial freedom and live, where you can be on the beach, travel whenever and wherever.
But, after the scenery, how do you get there? In what ways can you work towards these dreams using daily motivation?
Sign up with our community of subscribers! Get tips and tools for your writing and business by filling out the form in the right column.
Here's how to find motivation for your writing and business
I remember as a former English teacher in the classroom how we had to differentiate our lessons according to learning styles. As adults, we still operate and grasp things in the same way.
I'm here to remind you as a teacher students take in information differently.
1. Visual Learners: those that need to see pictures and graphs to visualize.
2. Auditory Learners: those who need to hear the information.
3. Kinesthetic Learners: those who need to engage in an activity in order to grasp a concept.
You may be asking yourself and me, "Jacqueline, what does this have to do with motivation?" Well, it has much to do with it because depending on how you absorb information determines your drive to achieve goals from it.
Visual Motivation
Write your vision – There's a reference in the Old Testament that says, "Write this and what you see. Write it out in big block letters so that it can be read on the run. This vision-message is a witness pointing to what's coming. It aches for the coming—it can hardly wait! And it doesn't lie. If it seems slow in coming, wait. It's on its way. It will come right on time," Habakkuk 2:2.
Write out everything that comes to mind. If it's an idea, self-made quote, book or blog topic, a strong statement for your current or next work, put it down on paper or in your device.
Writing down these ideas will help keep your motivation. It's called desperation on some levels. Dr. Martin Luther King wrote his letter from a Birmingham jail on toilet paper. I've even taken the nearest tissue to write a thought to not forget it.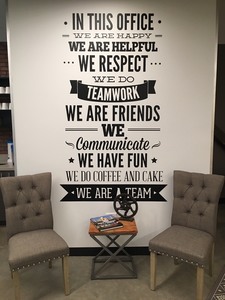 Hang visuals around your home and rooms –  Do you like quote graphics? Consider creating them yourself, and purchasing a few online or at a local arts and crafts store. I look for visuals everywhere.
Sometimes I'll take pictures of them for ideas and motivation. You can do the same. Also, you can write down the quote and flesh it out more. Talk about what it means to you.
I've seen people create word walls in their homes and offices. Creating visuals with your favorite quotes and hanging them in your house and business space, keeps you surrounded with motivation.
It activates your brain waves and will lift up your spirits. Trust me. Remember the saying goes, "Out of sight is out of mind." A motivation for writing and business will need a shift in mindset daily.
Kinesthetic Motivation
Create a visionary board – I really like this idea. Touch is everything and everywhere. When writing, touch is inevitable. If you have a passion for writing, then you also love the feel of the keys, pens or pencils. Take a stack of old magazines and have a visionary board party. The pictures and words you see in your mind bring them to life on a large format canvas. Hang it up in your writing and business space.
Auditory Motivation
Find an accountability partner – We all need someone in our writing and business efforts. A lovely feeling comes when we hear words of affirmations and encouragements. Also, it matters most when a person checks in to see your progress.
Wait! What about the person who reads all of your writings and wrestles with you to find the right words?
An accountability partner is wonderful to have for daily motivation. Hearing increases your beliefs and energy towards your visions and goals.
More on Auditory Motivation
Listen to audios from top experts and motivational speakers – There are tons of podcasts and audiobooks from other experts in your markets and for motivation.
Who are experts that resonate with you and where you are currently in life? I highly recommend listening and learning more from the following individuals.
I've kept my circle tight and small intentionally to avoid getting sucked into the currents and noise. Every morning and throughout the day, my speakers stayed filled with their voices, tips, and motivations.
Pat Flynn is a phenomenal podcaster. His interviews with other business owners and writers are loaded with value. I guarantee you will learn how to market your writing and business and get higher ROI. The intro music is full of energy might I add. So, get ready to start your day pumped, stoked and motivated.
Iyanla Vanzant is outstanding with self-development and relationship advice. She helps millions of people work through many negative issues day to day. Be prepared to think and get lots of clarity on why removing toxic people and relationships matter greatly to your life and motivation.
Sandi Krakowski offers incredible inspirational quotes that speak directly to whatever negatives you may deal with daily. She's also a multimillionaire writer and entrepreneur who once lived off of only $5k per year (yes, per year) with three children. Sandi continues to help writers and business owners make a living to earn 6 to 7 figures per year within 12 months. Not to mention she's also my mentor. (Smiling).
Miles Beckler gives top outstanding tips on content and internet marketing. He shows you how to scale higher in performance and traffic for any content writing and or videos.
Conclusion
Be intentional about every minute. I can't stress this one enough. Every second counts when writing and marketing in your business. You cannot afford to waste time anymore not feeling motivation for writing and business matters. Right?
Leave a comment! I'd love to hear from you. I read and respond to my community.
Sign up with our community of subscribers! Get tips and tools for your writing and business by filling out the form in the right column.