Happy teacher appreciation week! I'm taking a pause from blogging about writing and internet marketing to remember my fellow teacher colleagues. Today, I will talk about the courage to teach and review Parker J. Palmer's book.
The courage to teach is a gift. It certainly isn't for the faint of heart. Before becoming an entrepreneur and full-time writer, I was an English Language Arts teacher to thousands of students. At the time, my passion remained unshakeable.
Then to teach continuously and keep my spirits high, I remember needing courage. Courage helps you endure the high demands and serious emotions that come with the job.
Let's be honest here. Aside from loads of paperwork, grading assignments, calling parents, conferences, assessments, reteaching, low-performance, classroom management, teachers take many more burdens. We teach and come home with mental exhaustion at the end of the day.
During my grad-school years, one of my favorite professors introduced the class to this book, "The Courage To Teach" by Parker J. Palmer. I read it and fell in love with it. While attending East Carolina University online for my teacher's certification, the class read this same book.
This book will save your life and give you a different perspective on teaching your students. You may or may not desire to be an entrepreneur or business owner. Your call and passion will probably be to the classroom and students until retirement.
So, here's something to offer you courage, hope and appreciation for all you continue to do in our community and lives of every student you teach.
The Courage To Teach Review
In "The Courage To Teach," of his inner seeking, the writer, lecturer, teacher, and activist Parker J. Palmer gives a daring risky self reflection of his teaching skills: courageous and blunt, Palmer doesn't fit well in the dogmas of academia; he speaks against its rigidness and lack of mind, body and soul connectedness to the "whole person."
"Good teachers possess a capacity for connectedness," he says. "They are able to weave a complex web of connections among themselves, their subjects, and their students so that students can learn to weave a world for themselves."
This is rare, pure dialogue. I haven't found a more authentic writer to express inner struggles teachers face every second in print. I don't mean this as empathic jargon, as if he really understands "the teacher."
I blatantly mean that Palmer's prose is fueled by a conglomeration of poetic-ness, wit, experience, spirituality, and sensitivity beyond exuberance.
It makes the teacher reading feel not alone and glad to know there are others who have felt disconnected from once a heart-filled realm of teaching. His previous works of nonfiction, A Hidden Wholeness:The Journey Toward an Undivided Life and Let Your Life Speak:Listening for the Voice of Vocation, were 'soul-seeking' navigators for guidance towards both inner and public vocations.
His writings were recognized with four honorary doctorates and two Distinguished Achievement Awards from the National Educational Press Association.
The Courage To Teach Challenges You & Your Passion
Parker's topics of discussion are the self and vocation in the education system. What's at stake here is the teacher's ardency and passion (once felt or if ever felt) towards teaching students.
Teachers have a feeling of "throwing in the towel." He writes, "But at other moments, the classroom is so lifeless or painful or confused–and I am so powerless to do anything about it–that my claim to be a teacher seems a transparent sham."
This book is a result of that "transparent sham" and "whose bad days bring the suffering that comes only from something one loves."
This work of nonfiction exposes the wounded character of the teacher struggling. Struggling to find the self in its purest, direct form.
The teacher who wants to find a connectedness in and with "self, its subjects, students and teaching" must come from a state of dividedness and dis-membering to re-membering the fragmented self.
Self must go through a self-actualization process which will help one to become familiar and identify with internalizations from his or her personal life and the education structure.
This process has yielded a transformative and liberating experience for Palmer and myself—enabling me to bring my "whole-self" to a place of sharing, taking risks, always learning and being vulnerable. 
It is an act of co-existence between teacher and student, which expands the engagement of co-communication allowing both to experience a profound interaction that is designed to employ growth, liberation, transformation, joy and ecstasy, pleasure and humility through reciprocal teaching.
Sign up with our community of subscribers! Get tips and tools for your writing, business, and inspiration by filling out the form in the right column.
The Courage To Teach With Engaged Pedagogy
Palmer contends that teachers must be actively committed to a process of self-actualization that promotes their own well-being if they are to teach in a manner that empowers students.
Teachers cannot have a split in body, mind, and soul "a mind is always at odds with the body." Having this form of holistic education goes beyond the norms of critical pedagogy.
It requires examining the "whole-self," and not to be limited to each part of the individualized self. This creates space for not tending to all humanness, which reinforces oppression, doesn't break power/dominating barriers, and disrespects the entire learning environment.
"The Courage To Teach," contends that transforming to educating and good teaching engages in being open and relational to persons and/or groups.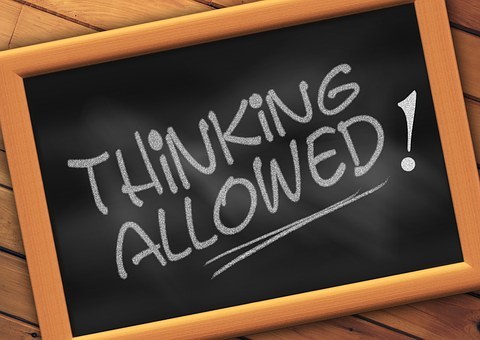 It requires the teacher to know when to use the scholarly mode as it can hinder the self, the whole person.
Good teaching possesses a balance in process and content; discipline and spontaneity with being the "authority" figure.
It also avoids imposing my will on the group—allowing space to become co-existence and openness to what the curriculum says.
Educating should demonstrate good teaching—creating communal understanding. This will direct the learners towards freedom as well as myself as it is essential to my call/vocation.
Palmer suggests that you listen to each student—create space for voice. If a confrontation with intense emotion should spark, then it should be examined and facilitated to deepen critical thinking.
Bringing humanness to the "table" is a form of educating as it reveals fears and allows practice for freedom.
I, then, conclude from this book that people are afraid that deep conversation will lead to conflict and argument and be trivialized. Folk are not used to deep conversation. This space of trust was created to say important, difficult things—it's transformational.
The Courage To Teach With Freedom
The notion integrating the practice of freedom through education is essential to my vocation and call.
Education should be a practice of freely expressed academic discussion. Even now, as I continue to teach (writing, business owners, and entrepreneurs) that part of my call is to remain open to the process of self-actualization in order to engage with others for their betterment.
Once you embrace this practice, which also brings freedom, virtues such as healing, patience, humility, etc. can freely flow in the teaching setting.
In essence, to my call this means, there is no dichotomy between theory and practice. Upon rationalizing, I then begin to exercise these thoughts/patterns through collective liberation as theory is not a mainstream idea or notion.
It travels expansively through the mind, body and soul/spirit. New theories produce fresh understandings, and brings transformation and liberation to the mindset—which begins the initial process of healing.
This book resonates with me as I am still in the process of allowing education to become a practice of freedom–the freedom from a divided self that Palmer claims to be toxic.
Conclusion
"The Courage To Teach," is not just a mere book. Its words have been made flesh through a program called CTT (Courage To Teach).
This program is offered as a yearly retreat where professional educators can come for transforming and liberating experiences.
Each group consists of twenty to thirty educators who gather for a three day period. Here, they are transparent and open and are willing to undergo the self-actualization process.
Here, the learners are empowered. Palmer has successfully exercised this program since 2006.
Thank you for all your hard work and efforts, teachers! Happy Teacher Appreciation Week!
Leave a comment! I'd love to hear from you. I read and respond to my community.
Sign up with our community of subscribers! Get tips and tools for your writing, business, and inspiration by filling out the form in the right column.
Pictures Courtesy of Pixabay