Writing today with usage of the word "ain't" because isn't will not be strong enough to express my heart.
Writing From the Heart is sentimental
You may be a fiction or non-fiction writer who pours your heart into every writing experience. At the same time, you're trying to please your audience and give them what they want, right?
In a recent conversation with others faithfully writing every day, a question surfaced: are you writing from the heart or writing to eat?
Now, usually, when I engage in conversations, I give 100% towards them. I am fully present in mind, body, and spirit. All of me gets involved because I feel it's only right to immerse at the moment.
But…
This question gave me much pause. I'm sure you understand how writing puts us into deep thinking modes. And often times we make heart connections to our writings on many levels.
At the time of any writing mode, we're not thinking about "eating" per se. Our minds are saturated with the plot and character development of our stories. We're following every beat from the heart of writing verse, or poems. A historical part of our lives is interwoven in our memoirs and biographies.
Sure, writing is aimed to entertain, inform and persuade people. However, I believe writing from the heart is also our way of helping others as we help ourselves.
Sign up with our community of subscribers! Get tips and tools for your writing and business by filling out the form in the right column.
Writing From the Heart requires freedom
Being liberated to write from the heart is righteous. The prolific writer Alice Walker once said,
"The most healthy thing is to be true to your own self, quoting—who was it, Hamlet?—but also, that you have a right to express what you see and what you feel and what you think. To be bold. To be as bold with your vision as you can possibly be. Our salvation, to the extent that we have one, will come out of people realizing the crisis of our species and of the planet and offering their deepest dream of what's possible,"
She's right! You have every right to say and include in your writings anything you want. Think about the fact that when you write from a real place in your heart, you're audience certainly connects with you better.
People can feel authenticity and realness just like you and me. And, when you're walking and writing from a place of freedom, nothing means more than this.
Allow me to explain what this means for my heart and life. You see; finally, I'm free from fears and being lost in the constraints of religious chains and dogmas that tell you not to think like the "world."
Guess this means they have the power to take my "salvation" according to their definition, standards, and terms of the agreement.
I ain't angry though. These pages maintain my sanity. Plus, if I recall correctly the entire biblical text is full of writings and writers who wrote from their hearts.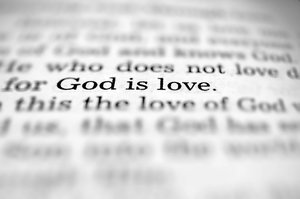 But, there's a slight amendment to this religious contract. And, my signet looks alluringly tasteful at the bottom of another anyways.
This new "contract" allows me to be the God created, the gifted writer I was ordained to be from the beginning of time.
My sentiments and writing stayed in the hidden chambers of my heart. I must like myself to the words by James Baldwin, "My dungeon shook," enough to loosen those shackles in my heart.
And, no, I ain't returning for no one.
I now have new sanity and salvation on the sexiest blank canvases every morning. We have a continuous intimacy of love creating–creations of real tongue-talking climaxes. And, I love every drip and drop of being fluid like silky velvet.
So, I've destroyed what religious folk believes would have sent me to hell, and "demons, evil or spirits of darkness" didn't overtake me for becoming an incredible writer of nonfiction and fiction.
My writing comes from the hidden chambers of my heart to the page due to a liberating experience in my Intermediate Creative Writing and Advanced poetry classes while in undergrad.
Both Paul Genega and Patrick Rosal played intricate roles in my freedom.
Sometimes the right people enter your life to challenge you and your writings enough to pull out the best in you. These perfect teachers prepared me for the world of writing. Thus, they instilled the best motivation for daily writing.
Both classes were eclectic with challenges and dared potential writers to take many risks to be transparent. It taught me how to write prose and verse freely.
Writing From the Heart eliminates restrictions
I remember scratching the surface of the blank canvas. Feeling limited and restricted due to religious practices and training from the Christian church.
Sex-talk, questioning, living and writing "secularly" was a no-no. It's taboo and hushed with a holy seal. Instead of convictions gripping my heart, fears flooded my soul and being because of too many dogmas.
Here's the beauty of it all. Writing coupled with its genres are alluring. I now understand how many writers use their gifts.
And, only feel gripped with anxieties and lack or motivation when they can't write or express themselves however they choose.
When I finally let go of the boundaries… As I released the brakes of religion, I began to read, critique, and model the works of Toni Morrison, bell hooks, Zora Neale Hurston, Langston Hughes, Patrick Rosal, Amy Tan, Maya Angelou, Nikki Giovanni, plus many more.
I began to write on a higher, elevated level, which involves applying many crafting techniques.
After looking at other works of fiction from such incredible writers, I learned how to apply similar styles to my craft.
My eyes are keen and able to recognize literary techniques. The mechanics of fiction has enabled me to efficiently develop characters, foreshadowing, point of view, theme, tone, atmosphere, etc.
Verse, on the other hand, taught how to use metaphors, similes, rhyme, enjambment, wordplay, alliteration, stanza breaks, rhythm and more.
These techniques continue to perfect my writing. I feel secure. I have a beautifully adorned blanket over my heart-writings for safety. I am ready for the world of writers, as I have developed my style and feel confident.
The point of it all
Overall, each genre and sub-genre have markets and niches. These people want to feel safe, loved, entertained in many ways. Writings from your heart will reach the right people.
No, you can't please them all. As you release your writings to your market, they will give you the necessary reviews to improve your craft and story.
The people speak to us and even acknowledge the writings from our hearts. They'll point out your passions and emotions felt from each word, chapter, character, or line; you name it and they're on each phrase.
What matters most is your freedom of expression from a heart that loves writing for your readers.
Leave a comment! I'd love to hear from you. I read and respond to my community.
Sign up with our community of subscribers! Get tips and tools for your writing and business by filling out the form in the right column.
Images are courtesy of pixabay.